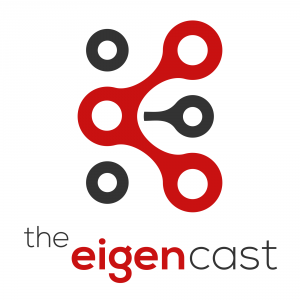 Justin talks to Formation Data Systems Co-Founder and CEO Mark Lewis, about software defined infrastructure, cloud computing, and what running a storage startup is like in 2016.
Mark Lewis was at EMC from 2002 to 2012, and held roles as CTO, Chief Strategy Officer, Chief Development Officer, and VP/GM of EMC software.
We talk about why you might want a software-defined storage system, what that even means, and how using Open Source software gives you an edge.
Mark talks about why he founded yet another storage company and what he thinks things will be like for the market in 2016.
Formation Data Systems sells scale-out storage software that you apply on top of your own hardware to provide storage services to applications.
Links
Sponsors

This episode of The Eigencast was sponsored by PivotNine IT Consultants and Advisors.