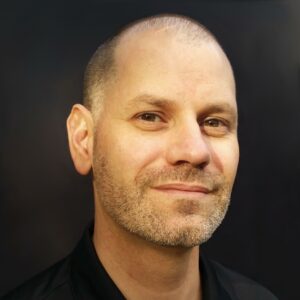 My name is Justin Warren and I live in Melbourne, Australia.
Eigenmagic is my personal blog. Mostly it's about technology and governance, with a smattering of other topics thrown in for good measure. I write about whatever I think people might be interested in.
I tend towards long form prose because I often don't have time to make things shorter.
Work
I like working on systems where people and technology mix. I have eclectic interests, and I enjoy synthesising ideas from a variety of sources. It helps me to see things that other people might miss.
PivotNine
I run a specialist analyst and consulting firm called PivotNine.
We help executives to run their internal IT more like a business, and help the internal IT groups to learn how to operate more like a business. It involves a lot of translation from technical to business language and back again.
Media
I've been published in Forbes, iTNews.com.au, CRN.com.au, The Register, and The Saturday Paper. You can find links to things I've had published here.
Resume
I got 80% through my undergrad in Electrical/Computer Systems Engineering only to abandon it to earn good money in IT consulting. Years later I went and got an MBA from Melbourne Business School, which is almost as good.
If you want to know more about me for work purposes, check out my profile on LinkedIn.
Play
I have too many hobbies.
Reading is fun. I enjoy both fiction and non-fiction, but for different reasons. For fiction, I like hard and soft SciFi, anything by Terry Pratchett, and various other things. For non-fiction I've been reading things that loosely fall into the "systems" bucket. Things like IT history, technology governance (especially the failures), and how governments and corporations have organised themselves. Often it has made the world worse, so it's not so much 'fun' as educational.
I fell into Freedom of Information as a hobby, which is a weird hobby to have, but here we are. You can read a lot of my FOI requests at RightToKnow.org.au.
I write code sometimes, mostly in Python, but I can find my way around a bunch of other languages as well.
We have a couple of chickens, and they're fun creatures to have around. They do a lot of poo, but the eggs are good, and they're interesting to hang out with when they're not trying to steal my sandwich.
Disclaimer
Everything here is my personal opinion, and I'm the only one who has editorial control over anything you see here. I occasionally get gifts of schwag from vendors, and when I do, I try to disclose it in lots of detail, like in this post.
I'm not averse to getting paid to write something (after all, I do it elsewhere) but I'm pretty militant about being able to have my own opinions and writing what I really think. That's why I'm so open and detailed about what I might get in return, so that you can decide whether or not to believe what I'm writing.
Nothing on this blog should be taken as individualised advice, financial or otherwise.
Find Me
You can follow me on Twitter as @jpwarren.
Or just email me at [email protected].