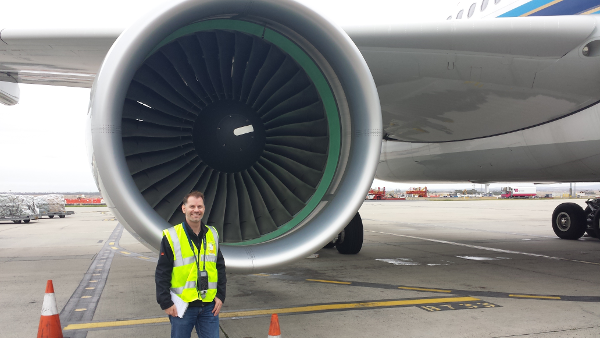 In one more sleep, plus a couple of hours, my journey to SFD5 begins.
The tyranny of distance means that to get to any major tech event involves travelling 8,000 miles from where I live on the arse end of the world to where the rest of you live at the top of the Mercator projection.
It's not always super-fun, and yet, like many of my antipodean brethren, I enjoy the adventure that travel brings. I'm flying United once again, because I'm not a princess and I respect other people paying for me to go all this way to harass their marketing people. That and I have prescription chemicals to assist me this time.
Most of all I'm looking forward to hanging out with Stephen, Tom, and Claire, and @plankers and @gallifreyan and @DeepStorageNet, and the folks from Prime Image who run the A/V feed for everyone following along online. No doubt I'll make some new friends from the other SFD5 delegates I haven't met yet.
And hopefully I'll spend some quality time with the various tech vendors we meet. The types of people Stephen gets to present at Tech Field Day events aren't your usual "gimme gimme" types (because Howard would annihilate them). They're geeks like you and me, trying to bring cool tech into a market that finds it useful, and at a reasonable price. They don't always 100% succeed, and that's why we have these events: so that they can find out, from you and me, about how they can do better.
I'll be tweeting like mad on the #SFD5 hashtag, or you can follow me directly as @jpwarren. Please get involved and tweet your questions (or snark!) to the delegates or just with the hashtag. We're your proxies; your eyes, ears, and mouths, there in the room to ask direct questions and expecting direct answers. Help us make this an event worth paying attention to by getting involved online, and we'll all do our best to get you the answers you need.