Podcast (eigencast): Play in new window | Download (Duration: 28:07 — 38.7MB)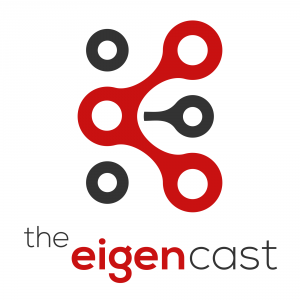 Justin talks to Mark Kelly, Director of Cloud Infrastructure at Scripps Networks, about Scripps' move to cloud.
They discuss how you need to convince more than the technical people of the value in moving to cloud systems. You need to convince the customers of the systems ('The Business') that their lives will be better if you do.
They talk about what Sumo Logic was able to do for Scripps, and what systems now look like after having moved to cloud.
Mark lets us in on some of the tips he has for managing the cultural transition required to do cloud well. It's about much more than swapping out a few IT systems; it requires a whole new way of working, and thinking.
Mark also explains how Scripps made use of AWS' security consulting services when designing the new cloud-based systems, which was quite advanced thinking about security back in 2012. Plenty of organisations today lack the mature security thinking that Scripps had back then, so there's plenty to learn there.
Finally, Justin boggles a little at some of the tasks that humans have to perform in media land (manually removing images of Coke cans from media that isn't allowed to have Coke in it because of the weird legals of media distribution? Yes, really.) and how Scripps is making use of machine learning/AI to do some of the tedious parts instead.
Chapters
00:00:00.000 Intro
00:00:15.856 Episode Intro
00:03:02.813 Interview
00:07:12.959 Win Over The Business
00:08:22.346 How Sumo Logic Was Chosen
00:12:02.946 Cloud Is A State Of Mind
00:13:04.960 Managing Cultural Change
00:14:46.293 Handling Naysayers
00:15:29.146 Security In The Cloud
00:18:56.426 We Take Security Seriously
00:20:06.026 What's Next?
00:22:53.920 Scrubbing Brands From Media
00:27:24.426 Outtakes
Links
Sponsors
This episode of The Eigencast was sponsored by PivotNine.