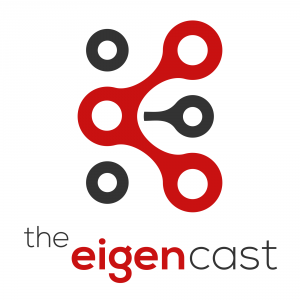 Justin talks to Stu Miniman from Silicon Angle Media about VMworld US 2017, to be held in Las Vegas on 27 – 31 August, 2017 at the Mandalay Bay Hotel and Convention Center.
They discuss what makes VMworld special and compare it to other tech conferences on the calendar, and how the momentum seems to have shifted away from VMworld and towards other conferences. The independent conferences have all pretty much died, and they're all vendor-led conferences now and revolve around that vendor's ecosystem, so looking at where the conference momentum is tells you a lot about where the focus of the tech industry is.
Right now, the focus is very much on cloud: AWS, Microsoft, and Google, and it's more of a developer focus than the infrastructure. Infrastructure is still important, but it's an underpinning, and after a good run soaking up the limelight, it is now moving back into the shadows as other brighter, shinier parts of the industry take centre-stage.
They talk about how VMware is trying to stay relevant in this changing landscape, and how its partnership with cloud vendors (particularly IBM and AWS) are going, and what it means for the ecosystem.
Stu and Justin also talk about what they're looking forward to, and why they still enjoy going to VMworld. In short, it's the community of people that go.
Chapters
00:00:00.000 Intro
00:00:15.856 Episode Intro
00:03:02.360 Interview
00:05:16.906 VMworld and its History
00:06:43.693 VMware As Enterprise Tech Cornerstone
00:09:11.853 Developers Are A Different Crowd
00:11:35.173 The Beginning of the End for VMworld?
00:12:37.893 VMware and AWS: Friends, Foes, or Frenemies?
00:16:00.625 What Is VMware on AWS For?
00:19:32.413 Microsoft and Cloud
00:19:48.279 Microsoft Gets Enterprise
00:24:21.680 Running Applications on Fidget Spinners
00:26:00.333 What Stu Is Looking Forward To At VMworld 2017
00:26:13.826 VMunderground Opening Acts
00:27:27.866 Making Money With VMware
00:28:37.240 Finding Stu Online
Links
Sponsors
This episode of The Eigencast was sponsored by PivotNine.