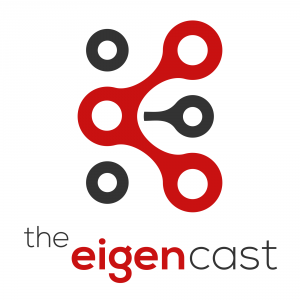 Justin talks to Brian Lillie, Global CIO for Equinix, about what the modern CIO role entails. There's a lot more business skill and customer interaction than there used to be.
They discuss why people are moving workloads to the cloud, or to co-location facilities like Equinix, and also why they aren't.
Equinix can see who is connecting to whom across their nearly 170,000 (yes, thousand) cross-connections inside their interconnect platform. It provides them with some interesting data to use to look at trends. One large one is that enterprises are now getting into co-location and cloud (particularly things like AWS DirectConnect and Azure ExpressRoute) in a big way.
Brian shares some of the tools and techniques that his team use to provide applications to the Equinix business as well as its customers. Docker! Jenkins! DevOps! Oh my!
Links
Sponsors
This episode of The Eigencast was sponsored by PivotNine IT Consultants and Advisors.