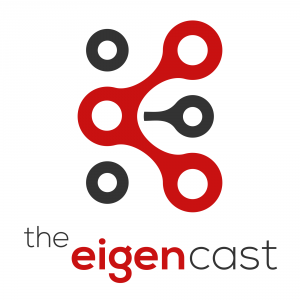 The Eigencast is a podcast where Justin talks to technology executives, analysts, and senior technical folk about the business of enterprise technology.
Past guests have included George Kurian from NetApp, Dave Wright from SolidFire, Ratmir Timashev from Veeam, and Mark Lewis from Formation Data Systems.
You can see all the episodes here.
Subscribe
[powerpress_subscribe channel='eigencast']
Sponsors
The Eigencast is grateful for the generous sponsorship of the following organisations.

Become a Sponsor
If you'd like to sponsor an episode of The Eigencast, check out our sponsorship options page.