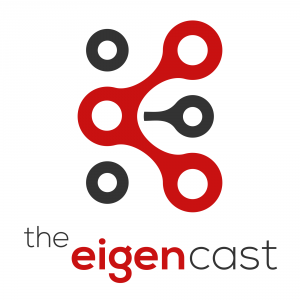 Justin interviews Robert Swan, OBE and Chris Powell, Commvault's Chief Marketing Officer, at the CommvaultGO conference in Maryland, VA 2017.
They talk about motivating people, and how being positive doesn't mean never criticising things.
Robert talks about the importance of having a diverse team of people, and how he approaches building a team with the right mix of skills and experience.
They discuss how people need to see results from their involvement, and that constant slog with no reward is demoralising. Robert talks about remaining relevant in a changing world, and being able to inspire young people to get involved.
Chris and Robert explain that Commvault's involvement isn't just empty marketing, and Chris talks about the infectious charisma that Robert has.
Chris has been running up hills dragging a tire training for this trip, so it's not just a bit of silly marketing fluff, and I can attest to the palpable intensity that Robert has.
Chapters
00:00:00.000 Intro
00:00:15.856 Episode Intro
00:03:02.813 Interview
00:03:47.346 Diversity In The Team
00:07:18.480 Chris Joins The Trek
00:09:23.546 The Everyday Remarkable
00:13:44.680 Inspiring Young People
00:17:17.853 Positive Marketing
00:19:19.266 It's Convenient Solutions Time
00:21:19.879 Being Part Of Something Bigger
00:24:11.906 Getting Results
00:25:23.840 Just Do It
00:27:24.426 Outtakes
Links
Sponsors
This episode of The Eigencast was sponsored by PivotNine.