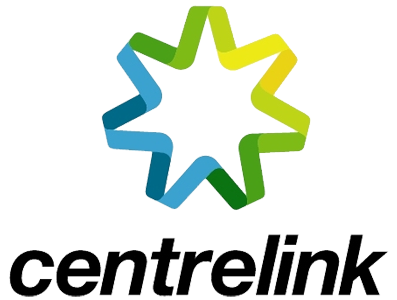 When is an error not an error? According to the Department of Human Services, it's when
Initial notices request information to explain differences in earned income between the Australian Taxation Office and Centrelink records.
This number has been bandied about a lot in the last few weeks. And the Department has been sticking to its line that
The remaining 20 per cent are instances where people have explained the difference and don't owe any money following assessment of this updated information.
Centrelink is taking income information from the ATO and matching it with its own records. It sends a letter when it finds the figures don't line up. Exactly how it does this is something we're all trying to find out. We know that—in at least some cases—the income information doesn't line up because the matching process was simplistic and ham-fisted. Income has been counted twice due to the same business having multiple names, or income earned in only part of the year has been averaged over the entire year.
The 20 percent figure is only those who correct Centrelink's incorrect information and end up with zero debt owing. We have no figures on how many in the remaining 80 percent have some debt, but are wrong in the amount. I've asked the Department of Human Services this question on several occasions now and have yet to receive an answer.
This means we don't know, and I suspect DHS doesn't know, some really important information:
Of all these letters, how many were sent because DHS didn't catch obvious mistakes like "averaged income over the year for someone working casually/part-time" or "income has been double counted because the business names don't match but they're actually the same company"? These are letters that should never have been sent, and so are very clearly errors created by Centrelink.
Of the 80% with "some debt", how many of them, and how much of the 'debt' amounts, were wrong because Centrelink made a mistake as compared to customers incorrectly reporting their income (mostly by accident, some on purpose)?
All The Data Is Suspect
We don't seem to know how many of these "income discrepancies" are there because of the flaws in the the data matching process itself.
Some of the information Centrelink has is likely to be incorrect. When you have humans entering data, this is bound to occur, and trying to fix up those errors is a worthy goal. Indeed, it's required by Australian Privacy Principle number 10 as part of the Privacy Act 1988. Most of these errors are going to be innocent misunderstandings, forgetfulness, or just typos. Some smaller amount will be deliberate fraud.
But what we have here is the data matching process creating brand new errors! It's actively making the data Centrelink has worse not better.
And then, to add insult to injury, Centrelink is forcing its customers—citizens, tax payers, because we're matching data with the ATO let's not forget—to spend their time and energy dealing with Centrelink to correct data errors that were, in many cases, created by Centrelink while trying to fix data errors.
Without some idea of how often the data matching process is going wrong, we can't have any confidence that any of the letters are right.
I just don't see how you can justify continuing to throw money away ($1 a stamp now!) harassing your customers when you know that a lot (20%? 30%? Who knows!?) of your harassment is caused by your own cockup!