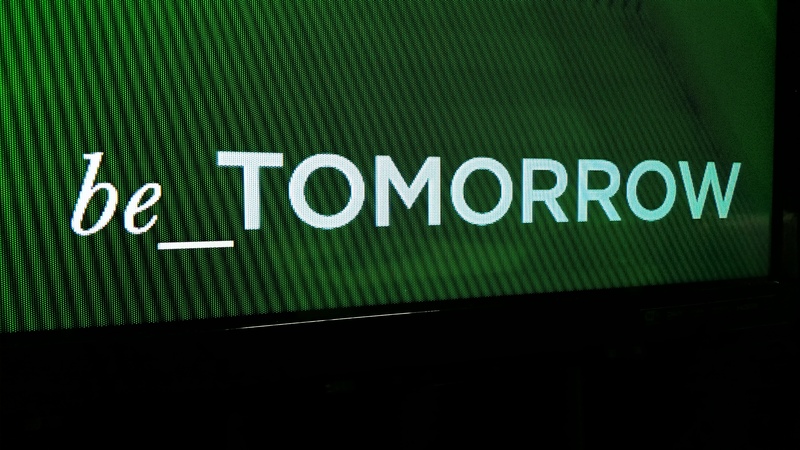 Another conference down, and so it's time to disclosure all the stuff I received in an attempt to influence my opinion on various companies.
Travel and Accommodation
I paid for my own flights to VMworld, including an upgrade to Premium Economy using frequent flyer points, many of which were accumulated due to other people covering my travel expenses to various places.
I received a press pass to VMworld from VMware, which got me access to the press room, special seating at the keynotes (which I only used on day one) and an invitation to meetings with executives that I didn't receive until 2 days before leaving for the event when my calendar was already full.
Pro-tip conference organisers: the PR firms for all the vendors in your ecosystem are already trying to line up time with press and analysts in the weeks leading up to your event. I want to talk to more people than just a handful of your execs. It also takes me 24 hours to get to your country, so sending me email while I'm on a plane with no in-flight wifi means I won't see your press schedule until it's too late to reschedule things, and you were last, so you lose.
My accommodation at the New York-New York hotel/casino was picked up by GestaltIT, makers of Tech Field Day Extra at VMworld 2016.
Food and Drink
Let's see how much of this I can remember …
Saturday 27 August
I flew to the US on Saturday, and enjoyed a breakfast of proper espresso coffee and strawberries with yoghurt and honey at the Qantas First Lounge in Melbourne, courtesy of Anthony Burke from VMware who has the frequent flyer status to get me into the lounge. It's very nice, though my house is nicer and having Platinum status means you spend a lot of time on planes, so you do pay for it. I'm about to hit Gold status again, so it's not like I can hold myself out as somehow superior.
Premium economy food is pretty decent. I had a class of the sparkling wine before takeoff, and the current one is pretty tasty, given I'm not a big fan of sparkling wines. For dinner I had a beef ragu thing which was one of the better plane meals I've had. The Cabernet Merlot was tastier than the Shiraz, and two glasses of that sent me off to sleep nicely.
Hot breakfast and the first of many ordinary coffees prepared me for a week in the US.
I eventually arrived in Las Vegas and after checking in and having a shower (The bliss of a hot shower after a long journey is one of the little pleasures of frequent travel that I really enjoy. It's the degree of contrast, I think. One is reborn as a human after becoming a fairly inconvenient piece of autonomous luggage for 24 hours.)
I bought a turkey sandwich from the deli place inside NY-NY for lunch and then wandered over to the Mandalay Bay convention center to register and get my badge. Then I gatecrashed Intel's StorageBuilders event and received the first chunk of swag, on which more below.
Intel put on a very nice dim-sum bar, and I treated myself to some dumplings, hors d'hoeuvres and a couple of glasses of Glenlivet 15 from the bar as I chatted to various vendor folk about storage and related topics. Low-latency interconnects over NVMe and similar are going to have a really big impact over the next couple of years, mark my words.
In the late evening, I went to Chris Wahl's Sips and Stogies event, which was well attended. I purchased for myself a cigar and several decent scotches, which I regretted the next day, mostly because the Monte Cristo cigar bar is a sealed room where you marinade in exhaled smoke. I had to rinse my jeans out in my room, so having a spare pair of trousers to wear while they dried was a good piece of advance planning on my part.
Sunday 28 August
In what became my pattern for the week, I slept in a bit after the excesses of the night before, and skipped breakfast in favour of lunch. This went some way towards reigning in the weight gain from over-eating at dinner, however some Red Vines that I'd snagged from the Intel event possibly offset this.
Lunch was a slice of pizza from the NY-NY pizza place on the mezzanine level (cheese and bacon) and it was actually pretty tasty, much to my surprise.
Most of the day was spent catching up on email and completing some client work, so unfortunately I didn't make it to the Opening Acts until just as the last panel was finishing up. Still, I managed to say hello to some people.
Dinner was at Veranda at the Four Seasons in the Mandalay, courtesy of Amber Rowland of The Rowland Agency PR, with Amber and a couple of her friends. We have some mutual clients, so it was good to catch up on shop talk and gossip. It was great to spend some time outside when it wasn't too hot (unlike the rest of the week) and prepare for a week of air-conditioning and never seeing the sun. I had spaghetti with prawns in a spicy napoli sauce and two glasses of a local cabernet merlot that I forget the name of. The chef sent us out a tasting plate each of Caesar salad as a starter, and we shared a plate of mini-chocolate ice-creams for dessert.
I then dropped in at the VMunderground party (which I'd bought a ticket for) to see industry friends. It was at the Irish pub inside NY-NY, so it was nice and close to my room for dropping into bed around midnight-ish for a quick snooze before the main conference madness began.
Monday 29 August
The first day of the conference began with a taxi trip to the Mandalay courtesy of a NetApp sales rep who happened to be going the same way.
8am meeting with Zadara co-founder and CEO Nelson Nahum and I was running a little late because of the walk to where we were meeting, so I skipped waiting in line for a coffee.
I sat through the first half of the keynote before giving up in disgust and heading to the press room to get a coffee and to watch the rest from the press theatre. I'm really glad I skipped the Half-Hour Super Secret Embargo Briefing the night before (at 8pm?!) because I don't care about scoops. The coffee was the first of many conference style coffees poured from a ubiquitous mini-vat.
Lunch was courtesy of Tech Field Day, served in their suite in the Mandalay. Simple bain-marie pasta, and a cannoli that was not worth bothering with, alas. A bottle of water to prevent coughing during the vendor presentations.
Early evening I went to the VMware press and analyst cocktail reception and met VP of Global Communications Oliver Roll and head of HR Betsy Sutter, who were both charming and generous with their time. I had a single glass of red wine, and skipped the food because I was having dinner elsewhere, though the freshly-cooked-as-you-watch sliders looked really good.
Dinner was with the Tech Field Day folks at Hussong's Cantina in the Shoppes at Mandalay Bay. I had chicken tacos and a margarita.
I dropped into Christopher Kusek's CXIParty at the Cosmopolitan, getting a lift with Stephen Foskett and Tom Hollingsworth. I had a small gin with an even smaller amount of soda and watched the Bellagio fountain. It was an amazing view of the strip from the suite.
Tuesday 30 August
Breakfast was in the press room, a spinach and mushroom quiche and a cup of vat coffee.
Lunch was early, at 11am, with Par Botes from Pure Storage. I had a chicken Caesar salad and talked about FlashBlade. Par is really fun.
Dinner was courtesy of Jason Collier and Scale Computing at the excellent Lotus of Siam, which is a Thai restaurant located in a skeevy strip mall well off the Strip. A small group of us travelled there in a truly ludicrous red limo/bus thing that made the stretched Humvee limo Tech Field Day use in Austin look small. I had some Singha beer and whatever the saki was that Jason ordered. The garlic prawns are excellent and if you're trapped in Vegas I highly recommend going out to Lotus of Siam to regain some sanity. The garlic prawns are superb, as is the crispy duck penang curry, but everything is top notch.
Post-dinner shenanigans were also courtesy of Jason, which was a small cigar and some Oban whiskey in a central bar in the Mandalay which ended up being a major gathering of all kinds of people. I met Dom Delfino and coined the phrase "Shiny Bonce Club" in honour of our meeting.
Wednesday 31 August
I had a lovely sleep in after the excesses of the night before, and thanks to a belly full of delicious Thai food didn't need breakfast.
Lunch was courtesy of Maxta at the Citizen's Kitchen and Bar. I had a chicken Cobb salad and an iced tea that wasn't sweetened, which wasn't what I expected. Those pesky Austinites have trained me in their mysterious Southern ways and now I expect everything from the South to have sugar in it or be made of meat.
During my briefing with Atlantis Computing mid-afternoon, Liem Nguyen from Touchdown PR bought me a root beer from a place in the food court. It was exactly what I needed at the time.
After all the meeting were done, I dropped my bag back at the hotel and then got a lift with Howard Marks to a dinner with a bunch of folks at Lotus of Siam again. My recollection is that the expense accounts of SolidFire/Netapp, Turbonomics, Datto, Scale Computing, and TechFieldDay/GestaltIT paid for things. Thanks to all the vendors for helping us get away from the conference for a few hours and have actual conversations.
Thursday 1 September
I hitched a ride from NY-NY to Mandalay Bay with Mark May, who paid for the taxi.
Breakfast on the final day of the conference was a banana (for scale), a chocolate protein/sugar bar and a vat coffee from the press room.
I bought a turkey and swiss cheese bagel at the airport for lunch, but then ended up in the Qantas First lounge again courtesy of Anthony again, and enjoyed some salt and pepper squid and a rather nice New Zealand Sauvignon Blanc, followed by some cheese and crackers. My belt complained, and I am now on a coffee and soup diet. Getting old sucks, by the way.
Dinner was plane food, some kind of chicken dish, and the usual hot breakfast just before landing in Melbourne.
Vendor Branded Schwag
Here is all the vendor schwag I picked up during the trip, in no particular order:
An Intel branded credit card pocket thing you stick to your phone. It has 3M 300LSE double-sided tape on it.
An Intel branded A5-ish sized spiral bound notebook. It's cheap paper, but it works fine and has a little slide-closing plastic sleeve attached that I guess you can store business cards or pens or whatever in.
An Intel branded 4GB USB stick with marketing materials pre-loaded onto it.
An Intel branded metal ballpoint/stylus pen. I read the little insert manual, so now I know what that little squishy black dome thing is on the end of all these free pens I've accumulated. I honestly had no idea what they were for until now.
A SanDisk Connect Wireless Stick, which is essentially 200 GB of USB flash with an inbuilt wifi access point so you can have a portable streaming media station to carry with you. It has more flash storage than my laptop, which is amazing.
A SanDisk branded PowerSound Mini bluetooth speaker.
A Primary Data 1GB USB stick with marketing materials pre-loaded onto it.
A Primary Data t-shirt, US small, that I hope to be able to fit into once I've worked off all the Lotus of Siam food at the gym.
A Primary Data branded Tile, a bluetooth token you attach to your keys or whatever so you can use your phone to find them when you misplace them.
An iXsystems 8GB USB stick with marketing materials pre-loaded onto it.
An iXsystems squishy ball with golf ball dimples.
A Touchdown PR squishy ball made to look like an American football. Touchdown, get it?
A pair of Tintri branded cheap plastic Rayban-esque sunglasses that I wish I'd found on day one instead of day four because I broke my Maui Jim sunglasses on the flight over.
A Qlogic branded tube of lip balm.
A Platform9 t-shirt, also US small that I will try on once the Primary Data one fits.
A Rubrik branded LEGO minifig (and Rubrik brick) with Pokémon Go tile accessory. I also snagged a guitar, construction hat, and coffee mug accessory.
A Rubrik branded squishy blowdart thing with Nerf-like darts.
A SolidFire/NetApp Texas Hold'Em Tournament VMworld 2016 poker chip with Dave Wright's face on it, courtesy of Keith Norbie.
Stickers!
Turbonomic logo sticker
PagerDuty logo sticker
PagerDuty "Don't hate the pager, hate the game" sticker
Cumulus logo sticker, square
Cumulus rocket powered tortoise sticker
Cumulus #NetDevOps tortoise sticker
A #vBoogers sticker, courtesy of Mark May, who is twelve.
Let me know if I missed anything.