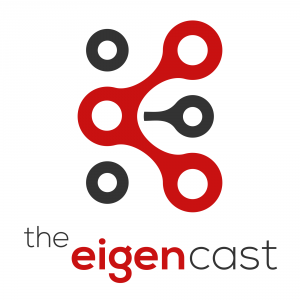 Justin talks to Ben Uretsky, CEO and Co-Founder of DigitalOcean.
They talk about how DigitalOcean is one of the only pure play cloud providers in the world, and how it wants to be the default provider for Software-as-a-Service companies worldwide.
They discuss containers, and how we're about to make a bunch of mistakes with them. "If we thought that VM sprawl was bad," Uretsky says, "now container sprawl is even worse."
They also cover how maybe servers and storage, and maybe even network, is possibly an out-of-date way of thinking about how to build applications. Maybe service composition is the way of the future? But then, what do the services run on?
Finally they cover the world of Open Source, and what it takes to make money when you give away your code for free.
Chapters
00:00:00.000 Intro
00:00:15.856 Episode Intro
00:02:50.933 Interview
00:07:16.121 Why Add Block Storage?
00:13:43.070 What Makes Your Community Special?
00:17:53.211 Word Of Mouth
00:20:25.081 Software Defined Control
00:22:36.419 Autonomous Systems Are The Future
00:25:28.662 Levels of Abstraction
00:30:01.912 Open Source World
00:33:25.127 Community
00:36:14.179 Google Platform For All?
00:38:43.855 Closing Remarks
00:39:45.916 Outtakes
Links
Sponsors
This episode of The Eigencast was sponsored by PivotNine. Research, analysis, advice.