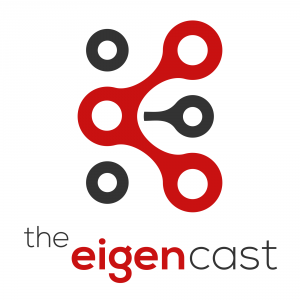 Justin talks to Meredith Whalen, Senior Vice President, U.S. Insights and Vertical Business Units, IDC about IDC's alternative to Gartner's bimodal approach.
They talk about why integration is a vital piece that is missing from Gartner's bimodal approach, and why that's going to cause problems for organisations that try to use it. Justin refers to Simon Wardley's PST model as an alternative.
They discuss how digital transformation is really just another form of organisational change, so many of the existing tools and techniques will work. Putting digital in front of words doesn't fundamentally change the universe.
Justin points out that IT departments have been forced to compete with cloud, and for many this is the first time they've ever had to operate like a real business. Meredith shares IDC research that indicates some IT departments are beginning to get it, and their businesses are noticing the improvement.
Chapters
00:00:00.000 Intro
00:00:15.856 Episode Intro
00:02:50.933 Interview
00:04:14.666 Simon Wardley's PST Model
00:07:04.304 IT Transformation To Help Business Transformation
00:07:58.407 What Even Is Digital Transformation?
00:10:58.529 The Business Controls The Money
00:13:08.929 Cloud Competition
00:13:42.186 Are You Ready?
00:15:04.301 Where Are The Marketers?
00:20:25.638 Change Management
00:22:25.759 IT Is Getting Better
00:24:35.314 Closing Remarks
00:25:38.952 Outtakes
Links
Sponsors
This episode of The Eigencast was sponsored by PivotNine. Research, analysis, advice.