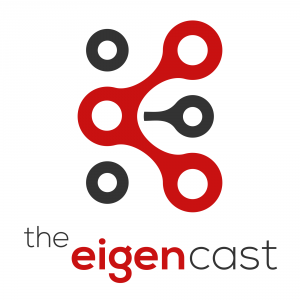 Justin talks to Sudheesh Nair, President of Nutanix, at the Nutanix .NEXT 2016 conference, held in Las Vegas, NV.
We discuss the delayed Nutanix IPO, and the Nutanix approach to financing. We talk about the market climate for startups generally in 2016, and how Nutanix may use the tight financing conditions as an opportunity to pick up complementary startups on the cheap. Nutanix PR make it clear these are all hypothetical situations.
Sudheesh explains the underlying principles driving the Nutanix product evolution, and the company culture. We discuss the new Xpress product line, and what going down-market to SMB implies for the company.
We also talk about what Enterprise Cloud actually means, and what companies are really trying to do with infrastructure.
Justin travelled to Nutanix .NEXT 2016 as a guest of Nutanix.
Chapters
We're experimenting with chapters in this episode.
00:00:00.000 Intro
00:00:15.856 Episode Intro
00:03:33.803 Interview
00:05:57.546 Explaining the IPO Strategy
00:08:23.640 Jeff Bezos Investor Letter
00:13:12.502 Coming to America
00:16:40.373 Storage is Central
00:22:21.631 The Xpress Experiment
00:24:37.085 Enterprise Cloud
00:28:58.530 Flattery will get you everywhere
00:29:27.601 Closing Remarks
00:30:47.462 Outtakes
Links
Sponsors
This episode of The Eigencast was sponsored by PivotNine. Research, analysis, advice.