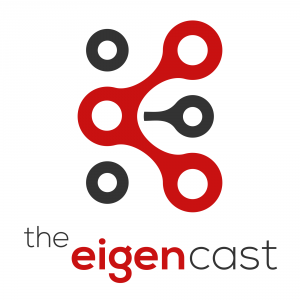 Justin chats with Sirish Raghuram, Co-Founder and CEO of Platform9, a company that aims to make private cloud easy for the enterprise.
They discuss why enterprises might want to run a private cloud rather than move everything into a public cloud. They discuss why OpenStack is a good choice for private cloud, and how Platform9 helps to make it easier for organisations to use.
They also talk about the Silicon Valley bubble, why Docker is huge there and maybe not elsewhere, and the differences between startups and enterprises.
Sirish offers some tips on how to stay true to the vision you have in the early days of the company, and how it's all about making choices.
Links
Sponsors
This episode of The Eigencast was sponsored by PivotNine IT Consultants and Advisors.