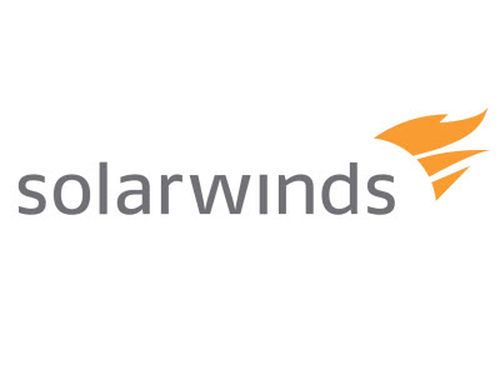 This is part of my series of posts for Tech Field Day 10.
I last looked at SolarWinds about a year ago, for Virtualization Field Day 4. Back then, I did a simple forecast of the full year results based on the quarterly results to that point. I was pretty much on the money, so an extrapolation from the third quarter results to the full year results is close enough to be usable.
I've done that again this year, because the full year results for 2015 aren't yet available.
SolarWinds are about to go private, really soon. This is an important thing to take into account when looking at the financials, because the go-private transaction was announced in late October 2015. The stock price was $50.20 just before the announcement, and immediately jumped to $58.31, just under the transaction offer of $60.10 per share. Why was it a bit lower? Because there are risks that the deal might not actually go through, and investors want to be compensated for that risk. It's not very unlikely though, which is why the stock price is now pretty close to the offer price. At time of writing, SolarWinds stock is trading at about $59.95.
But why go private? Here are some hints:
We see that SolarWinds hasn't been making as much money from the money invested in the company by shareholders, which is what Return on Equity summarises. It's mostly due to Return on Assets dropping, which as I said last time is all about operations: the company's actions in the field to get people to buy its products and services.
These two chart illustrate the underlying problem for SolarWinds. The first is the changing makeup of what SolarWinds sells:
We see that outright product sales have been declining for many years, being replaced by services (which includes things like maintenance products previously purchased). Over the past three years, SolarWinds have introduced subscriptions. This is fine, because it turns volatile products and maintenance sales into the more predictable subscription renewals. Smoother cashflow is nice.
But there's a problem with this plan:
The gross margin (price less cost) for services isn't as good as products, so you have to sell more services to make the same amount of money as products. It's much worse for subscriptions. The result of this trend is that as SolarWinds changes its sales mix to be more subscriptions and services, it has to sell a lot more in absolute terms in order to make the same amount of money as it used to selling products.
It's a big transition.
And it's the sort of transition that companies are finding is easier to do as a private company compared to a public one. We saw that with Dell, and one of the financiers there was Silver Lake Partners which is also involved in the SolarWinds deal. Maybe it's an Austin thing, or maybe Silver Lake is building a reputation for helping tech companies to restructure themselves when big changes are needed.
Another important detail going into TFD10 for me is that SolarWinds have been investing heavily in Sales and Marketing and Research and Development in the past two years. It's a shame we don't have the final quarter SEC filings, because I want to see if those investment rates have stayed up after the go-private transaction was announced.
Why? Because if this was a "strip the assets to pay off debt fast, then re-float a lean but hollow shell" type thing (like what happened to Dick Smith Electronics in Australia; this is an excellent write-up of how you can read financial statements to see what's really going on) I would expect the R&D or Sales and Marketing tap to be turned off so there's more cash in the company.
I actually think that SolarWinds wants to have more flexibility to make hard choices, and quickly, without having to deal with public market shareholders in order to get their approval for the plans, particularly when you have activist investors who are just looking for a quick buck. Instead of spending months placating massive egos, or worrying about the opinions of the under-informed, SolarWinds management–and the major shareholders–can just do what they think is best.
If they're right, they make loads of money. If they're wrong, they lose a lot. But that's the fun of running a company.
What interests me for TFD10 is what SolarWind's product strategy looks like in this context. What stuff are they building, and why? Who are their customers, and what problem do they have that SolarWinds wants to help them with? What does the solution look like, and why is it a good fit? And how will that evolve over the next few years?
Should be interesting!