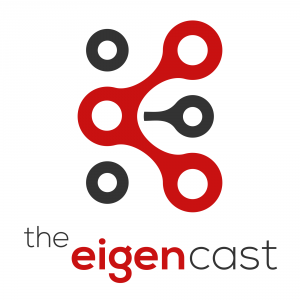 Justin talks to Dan Warmenhoven, newly on the board of hyper-converged secondary storage company Cohesity. He talks about what a veteran of the industry brings to a company like Cohesity (experience and the ability to mentor the CEO, Mohit Aron, who was a co-founder of Nutanix) and the company's prospects.
Dan mentions that Sequoia Capital believes that the primary storage segment is going to be very slow growth, and that they aren't looking to make any more investments. This is yet another recent data point indicating that a consolidating phase for primary storage vendors is fast approaching.
We also talk about how AWS is putting pressure on everyone in enterprise IT, and that overall the enterprise market is contracting.
Dan shares his views on the information security industry, as he was recently on the board of Aruba Networks before it was acquired by HP (Now HP Enterprise) in March 2015 for $2.7 billion.
Links
Sponsors

This episode of The Eigencast was sponsored by PivotNine IT Consultants and Advisors.