Earlier today, the following tweet was sent from the @ABCReligion account on Twitter: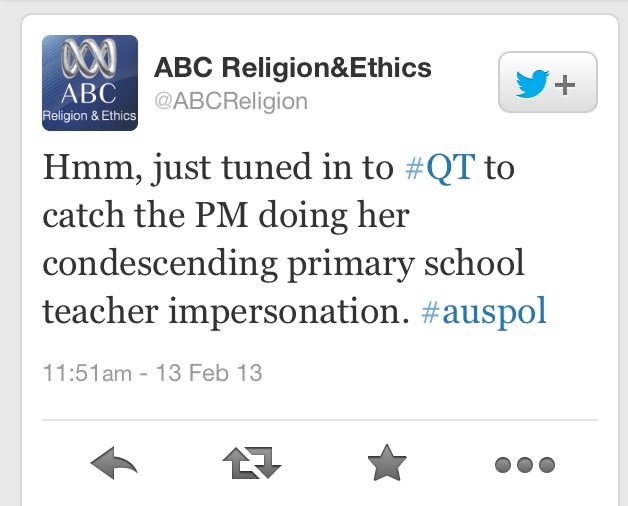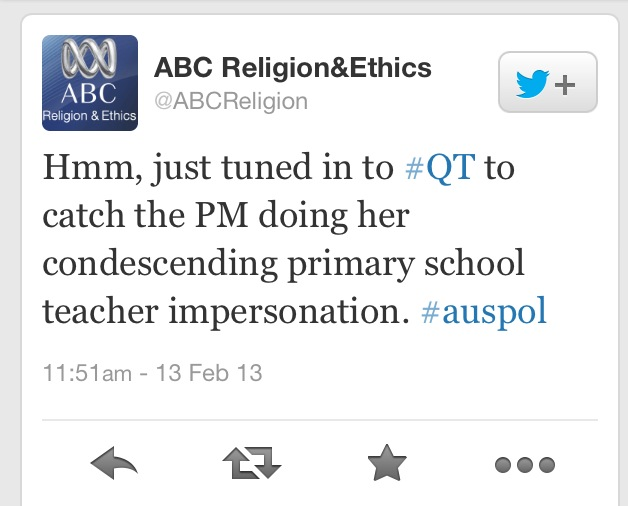 Here is the ABC's Editorial Policy for Social Media: http://about.abc.net.au/reports-publications/use-of-social-media-policy/
Here is the text of the complaint I lodged with the ABC:
I feel the tweet sent by @ABCReligion: "Hmm, just tuned in to #QT to catch the PM doing her condescending primary school teacher impersonation. #auspol" breaches the ABC's Use of social media policy, particularly standards 1 and 3.

This is an official ABC account not known for intentionally providing comedic or satirical content. It is reasonable to expect that, unlike say, The Chaser, this comment was intended to be taken seriously, and could be viewed as officially endorsed by the ABC.

If @ABCReligion wishes to express their personal dislike for the Prime Minister, they are free to do so with their own personal Twitter account.

Also, #trollday is tomorrow.